The Basecamp Travel Trailer was designed and built for those who want to explore further. Now, bring more people and gear than ever before with the rear and side tent attachments.
Expanded Footprint
The addition of the side and rear tents increase the total square feet of space. Bob Wheeler explains how the Basecamp tents expand your storage, living, and sleeping space to give the most flexibility when camping.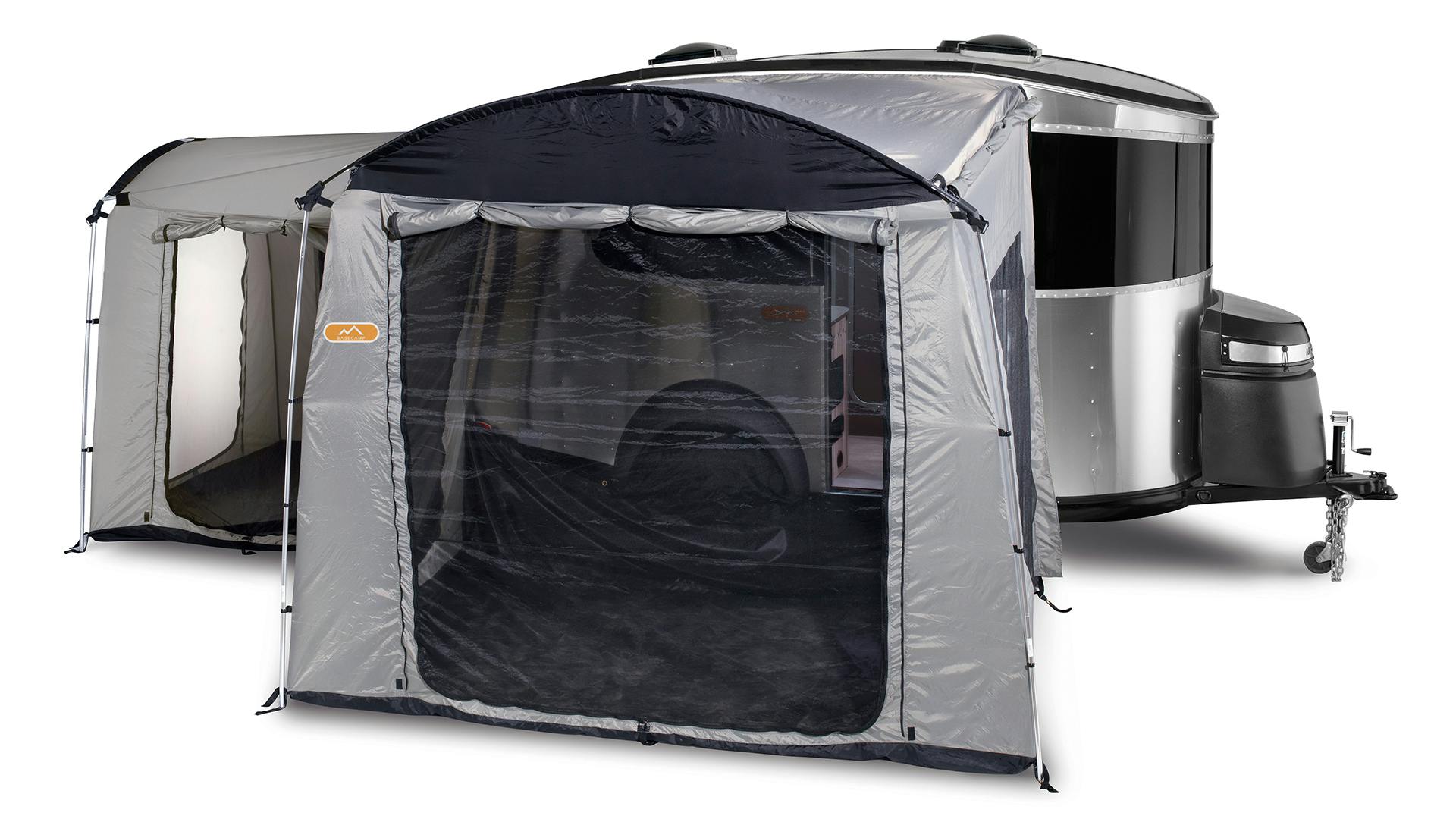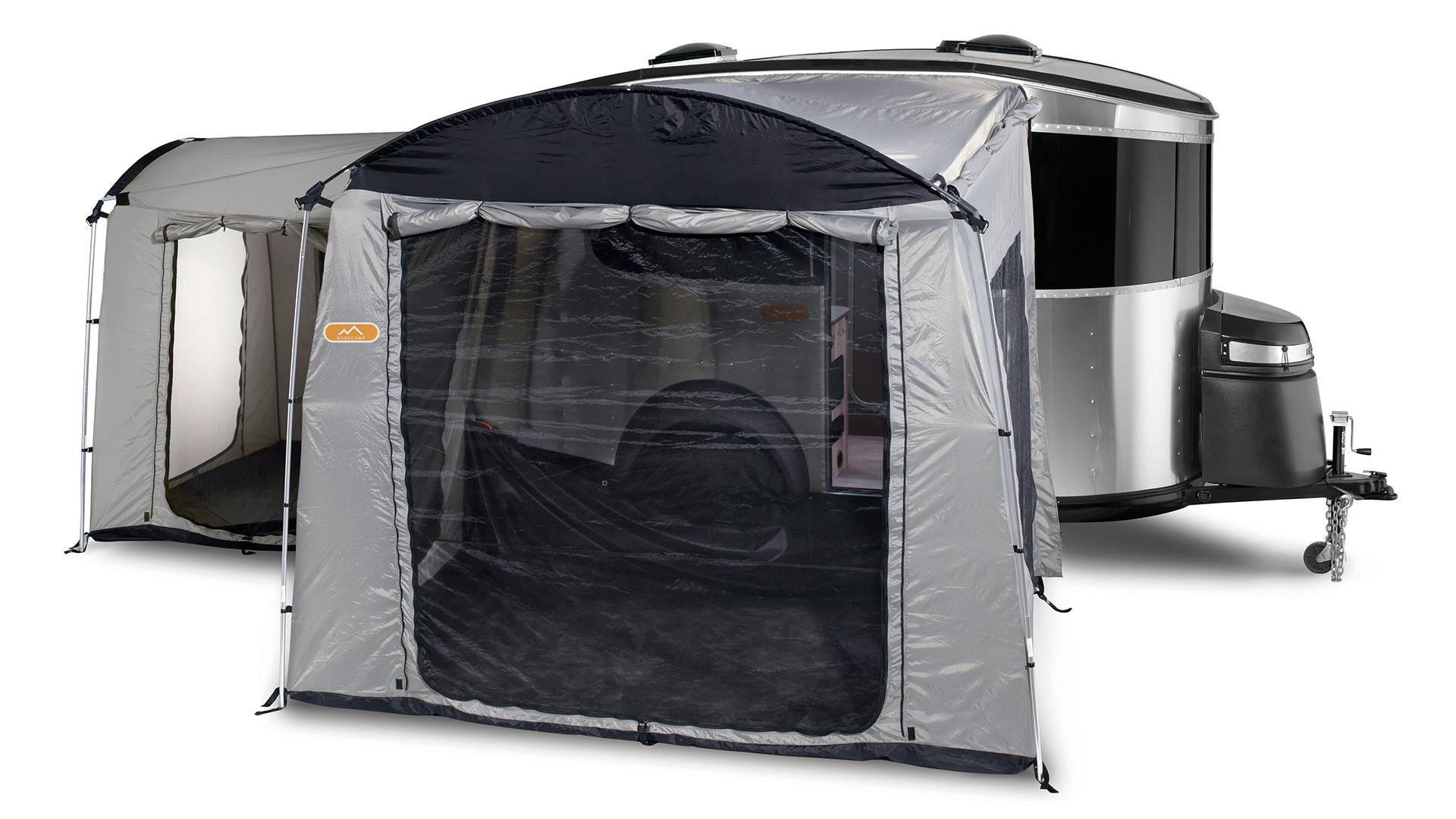 Secure Attachment
The two tents seamlessly attach to the rear hatch and main entry door unlike stand-alone canopies or umbrellas. When used together, they give you 120 square feet of extra sleeping, lounging, and storage space while keeping the bugs and other critters outside. The rear garage design provides plenty of room to load and unload gear through the hatch or head straight out to your next adventure.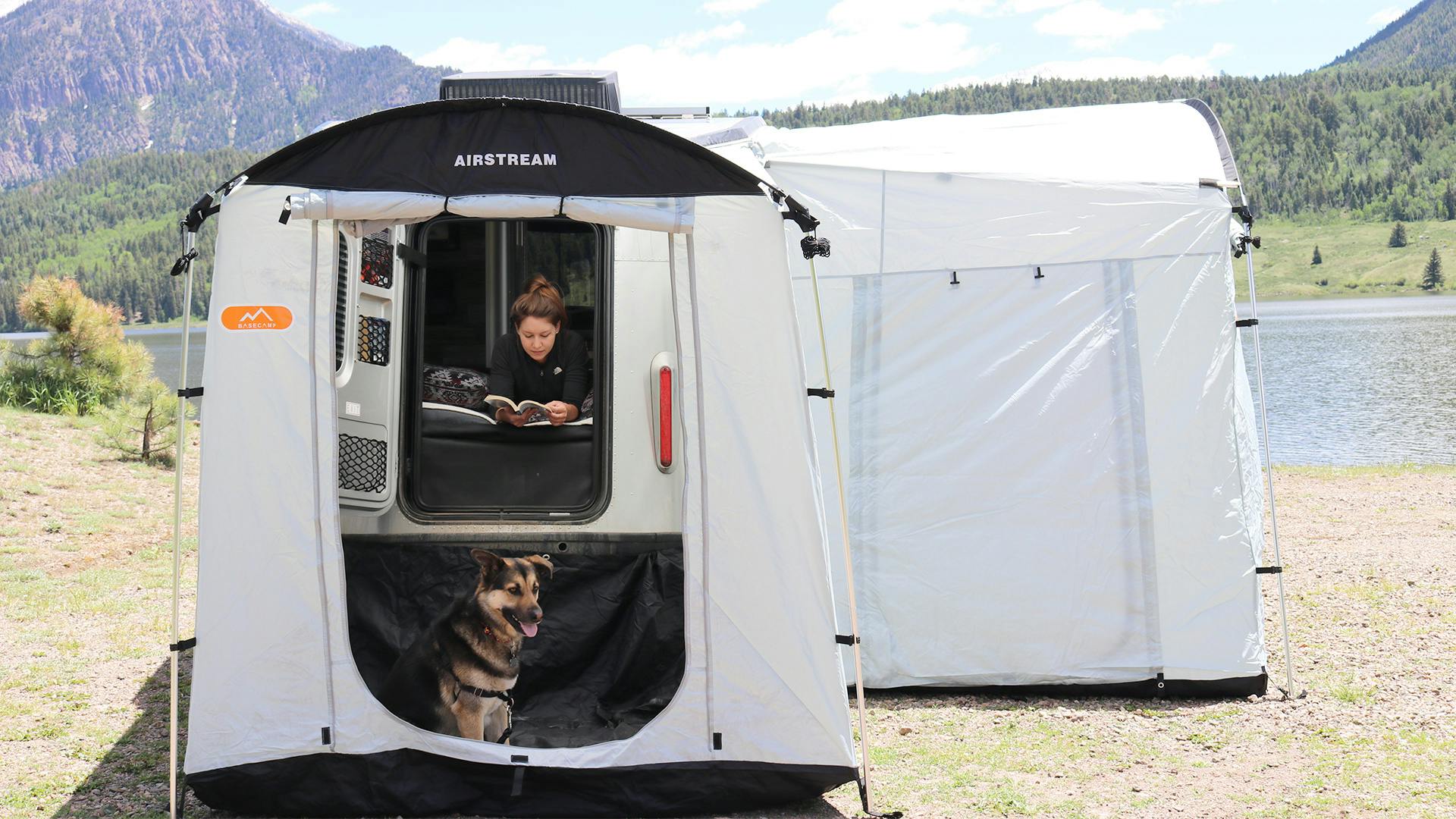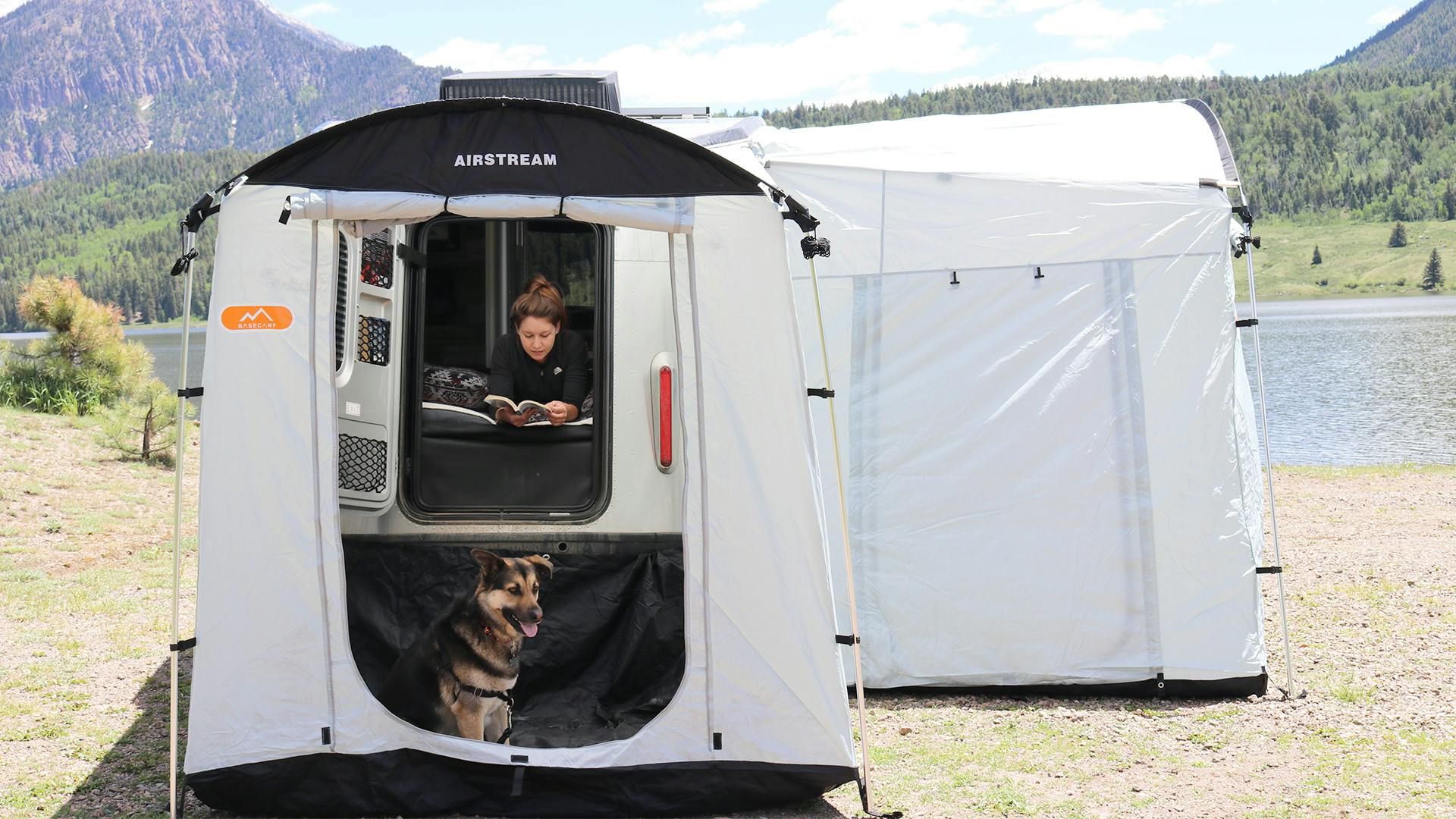 Quality Materials and Features
The fully enclosed Basecamp tents are constructed from a durable water and wind resistant material that will stand the test of time. Both sections are equipped with screens that allow air to flow through when open and also drop down sections that provide privacy when you need it.
We're sorry! The Basecamp Tent Promotion has come to an end. Stay tuned for information on the brand new Basecamp tent.